Water pressurisation machine
Enginered and made in Switzerland
The PXX machines are designed to pressurise a batch of watches in water for a configurable time. 
6 standard models :

Pressures: 40, 100 or 200 bar.
Loading capacity : 60 ou 200 watches.

Other pressures and capacities can be provided on request.
Tank and collection tray made from stainless steel.
20 programmable test cycles with 10 steps each.
RS-232 output.
Touch-screen.
Option : lift, demineraliser and PLAROX PR10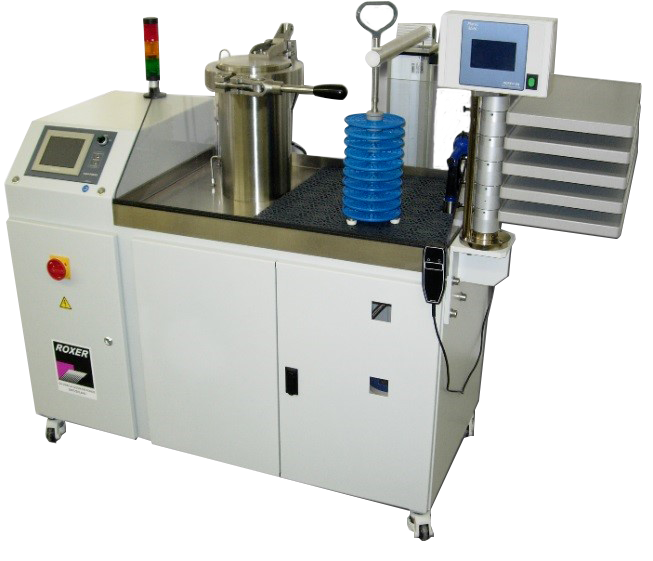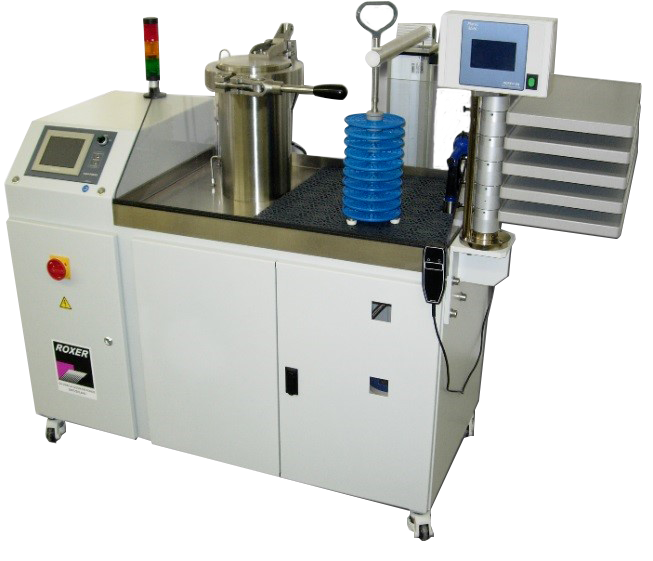 Automatic tank filling.
Programmable cycles and steps.
10 storable programs.
Supply voltage :
Power :
Water inlet pressure :
Dimensions (l/p/h):
All models
110-230 V / 50-60 Hz
84 W
2 bar minimum
1300 x 700 x 1200 mm
Minimum air inlet pressure :
Cube dimensions (Ø/h) :
Tank capacity :
Maximum capacity :
Weight :
PXX40-60
3 bar
162 x 300mm
6.2L
60 watches
275 Kg
PXX100-60
6 bar
162 x 300mm
6.2L
60 watches
305 Kg
PXX200-60
8 bar
162 x 300mm
6.2L
60 watches
340 Kg
Minimum air inlet pressure :
Cube dimensions (Ø/h) :
Tank capacity :
Maximum capacity :
Weight :
PXX40-200
6 bar
262 x 300mm
16.2L
200 watches
295 Kg


PXX100-200
6 bar
262 x 300mm
16.2L
200 watches
305 Kg


PXX200-200
8bar
262 x 300mm
16.2L
200 watches
470 Kg
download the technical sheet