Multi-purpose interface for MAAI MANUAL
Enginered and made in Switzerland
The DCF Pad interface, allows you to control the different options available. Datomat, Force and Machine Control (3B, 4B, 5B, 7B).
Functions :

Date change setting (DATOMAT)
Driving force control (CF)

3 set-up options:

DATOMAT only
CF only
DATOMAT + CF

Each function can be purchased separately
Automatic recognition of machine type
Automatic program selection
Touch-screen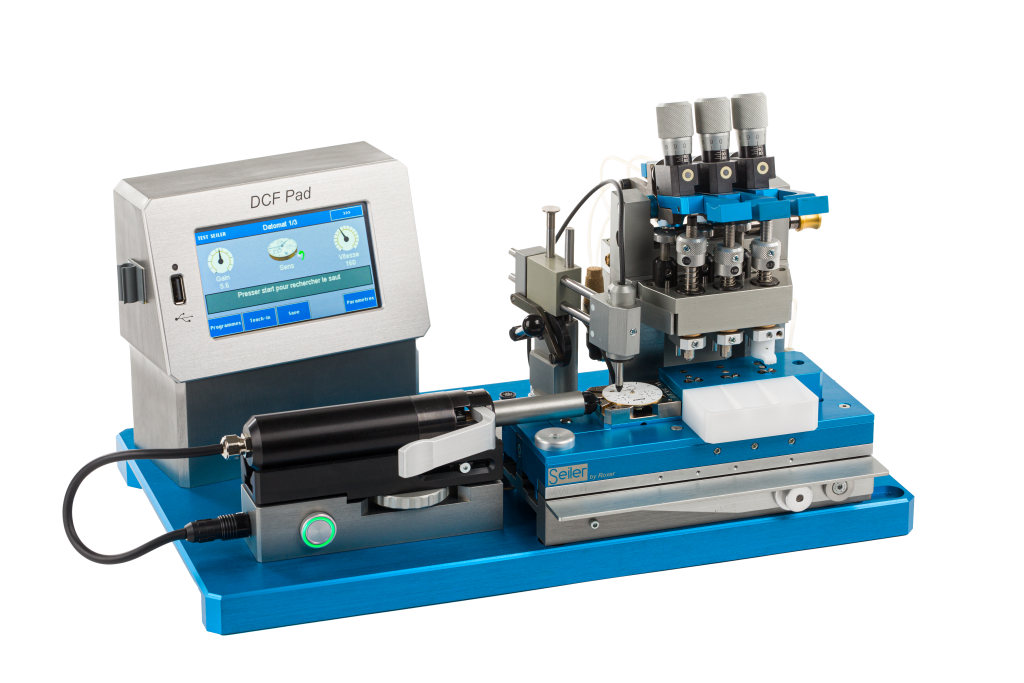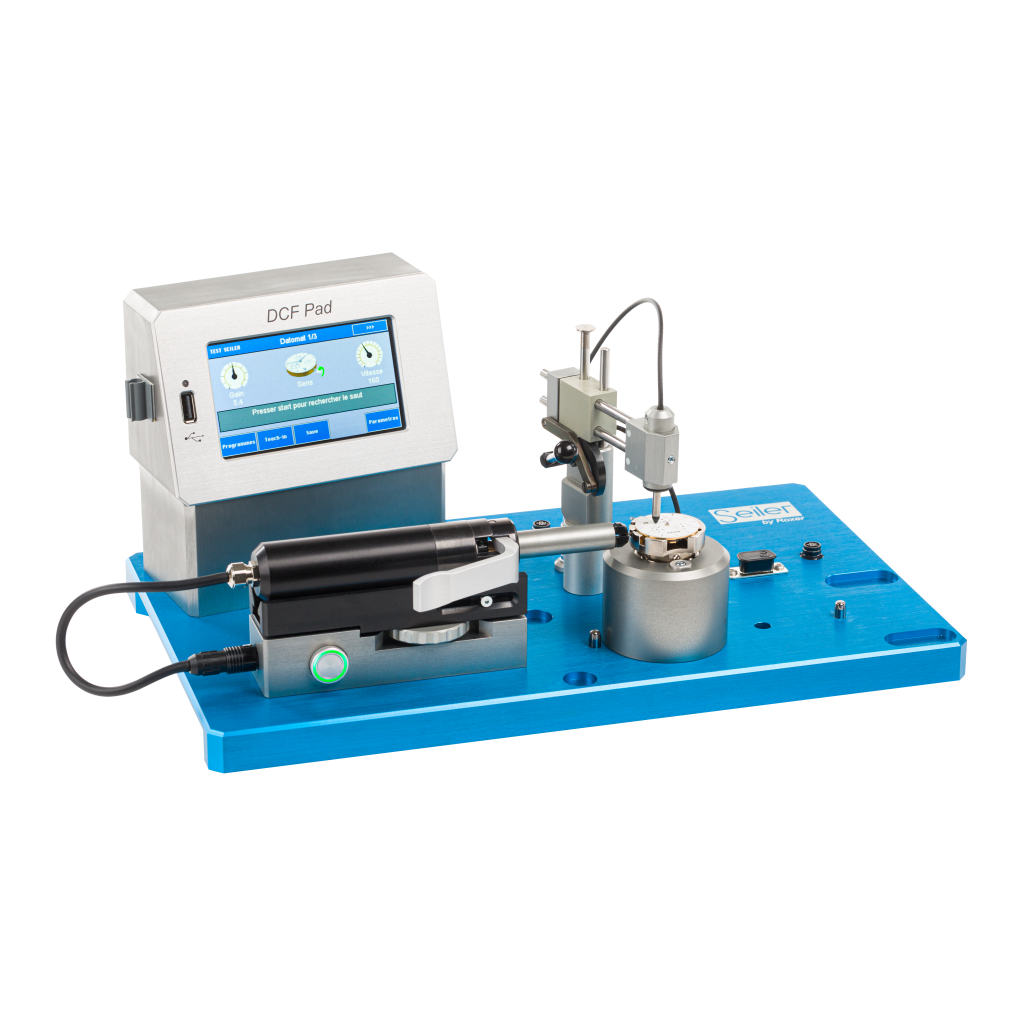 Absolute precision, obtained through the motor encoder.
Easy motor position setting and out-of-round correction.
"Teach In" setting assistance function.
Adjustable sensitivity, speed and rotation direction (40 to 280 rpm).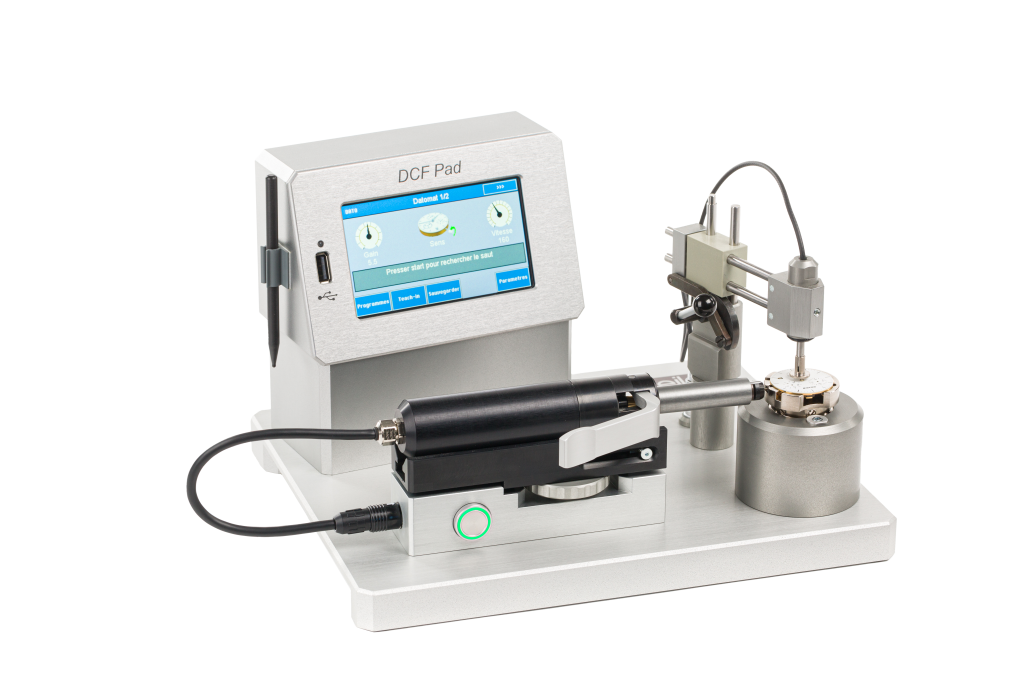 Min. and max. driving force limit adjustable for each hand.
Data can be saved and retrieved in Excel.
Force display during driving.
Compatible machine :
Supply voltage :
Power :
Number of programs :
Data storage capacity :
Weight :
Dimension :
DCF PAD 4B
3B/4B
100-230 V / 50-60 Hz
15W
30
1500 to 2600 mvt
3.3kg
370 x 220 x 170 mm
DCF PAD 7B
3B/4B/5B/7B
100-230 V / 50-60 Hz
15W
30
1500 to 2600 mvt
3.5kg
430x200x170 mm
DCF PAD MINI
N-A
100-230 V / 50-60 Hz
15W
30
1500 to 2600 mvt
2.3kg
265x200x170 mm
download the technical sheet