Airtightness checking machine for 10 watches by volumetric comparison
Enginered and made in Switzerland
The Decarox is a precision measuring device for the checking of the airtightness of watches, using volumetric control technology.
It measures air leaks in watch cases at a pressure of between 0 and 10 bar, as well as in vacuum (-0,5 bar).
The advantage of this process is that it prevents the watch case, and therefore the movement, from coming into contact with potentially damaging water in the event of a leak.
Tests 10 watch cases at the same time by volumetric comparison
No special toolage required
Dual print bucket lined with an anti-scratch coating
(XS et L, S et M)
Interchangeable plates
Color touch-screen
Minimized external dimensions
"Standard" cycle time about 1 minute 30 seconds and 3 minutes 30 seconds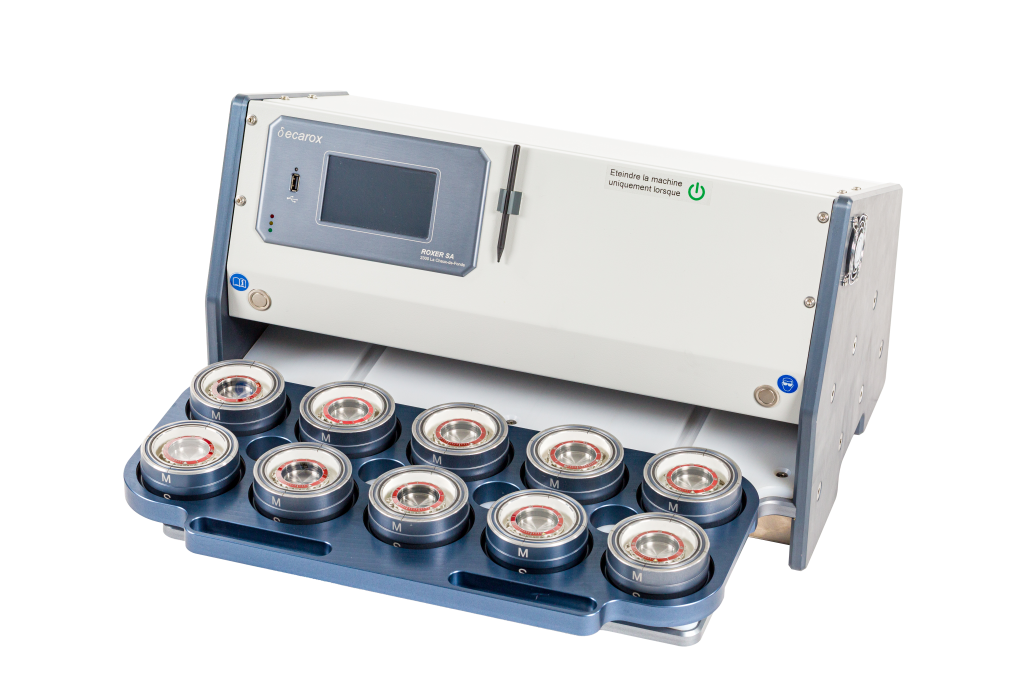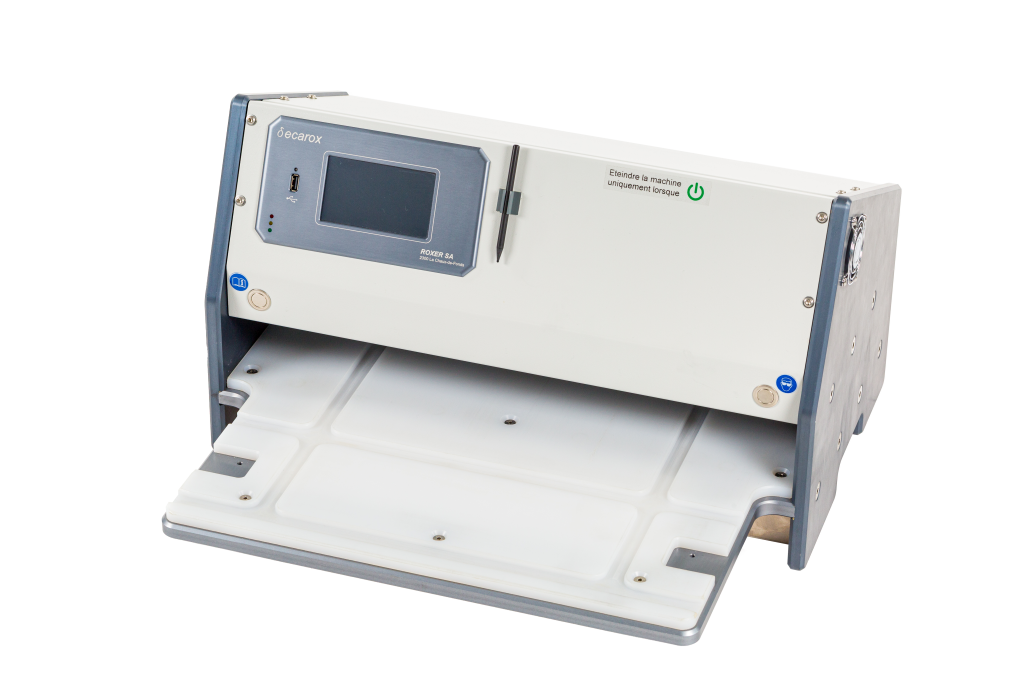 Intuitive menus in 5 languages
Many adjustable parameters
Simple and intuitive programming
Specific per watch case or generic programs
Watch cases volume learning function
Export of measurement results via USB stick
Supply voltage :
Power :
Min. input pressure :
Maximum inlet pressure :
Ambient humidity :
Ambient temperature :
Weight :
Dimensions (l/p/h) :
110-230 V / 50-60 Hz
150 W
5 bar
12 bar
Between 30 et 60 %
20 to 28 °
62 kg (+15 kg transfer system)
540 (1560) x 578 x 320 mm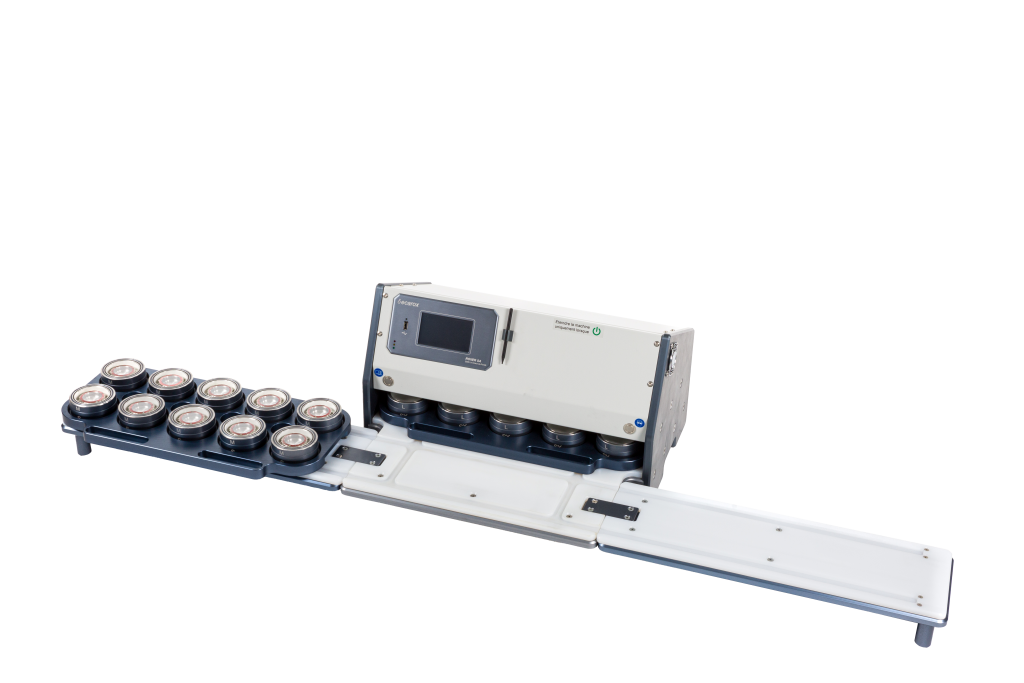 Possibility of loading in hidden time (2 bucket trays)
Suitcase for arrangement of Décarox buckets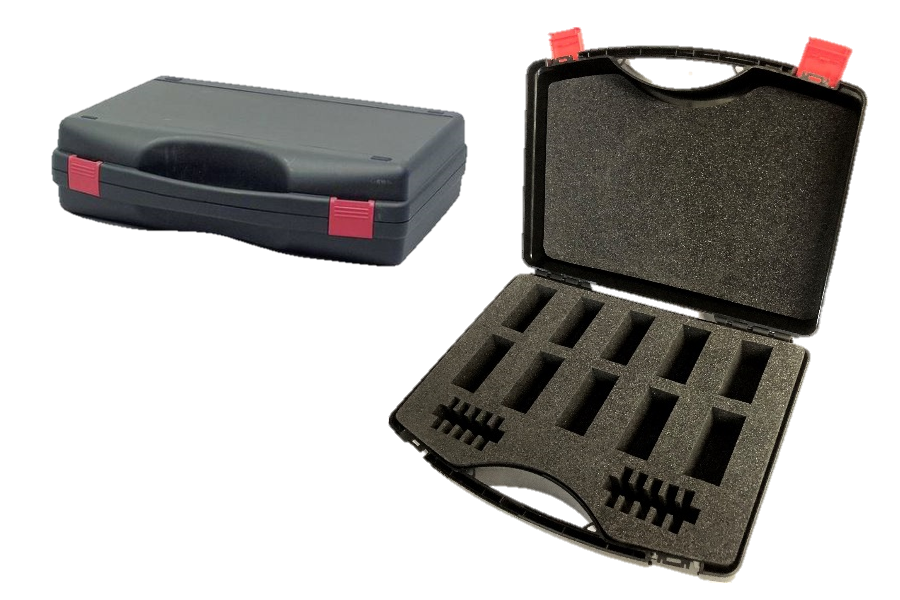 Weight :
Dimensions (l/p/h) :

Contenant :
Material :
Color :
Empty weight :
Dimensions :
10 Buckets + 10 Disc 15000 mm3
Foam FT/PZ 29 + polypropylene case
Black
900 g
(l/w/h) 395 x 295 x 106 mm
download the technical sheet