Watch dryer (Before condensation test)
Enginered and made in Switzerland
The Dryrox device is a machine that allows a batch of watches to be dried for a configurable time.
Dries by using pressurized air.
2 nozzles, upper (4 bar max), and lower (3 bar max).
Rotation clockwise and/or counterclockwise.
Average cycle time about 60 seconds.
Manual or automatic start.
Multiple adjustable parameters.
Lid window.
Touch screen.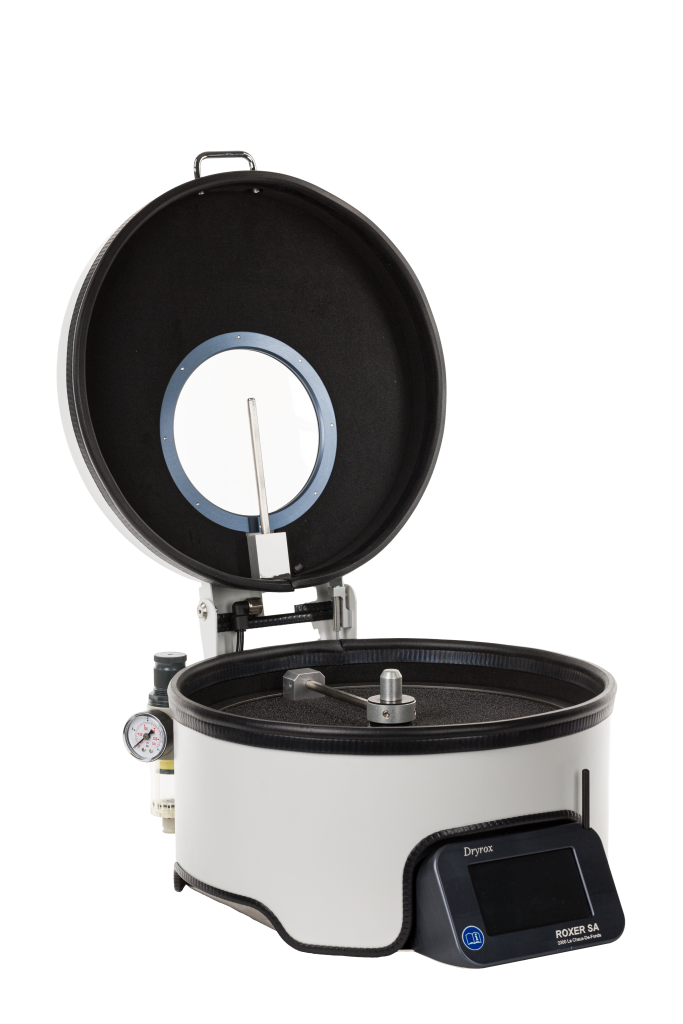 Supply voltage :
Power :
Inlet pressure :
Airflow :
Rotation frequency :
Ø Borehole mini *:
Ø Tray maxi :
Capacity :
Weight :
Dimensions (Ø/h) :
24 VDC
30W
8 bar
200 l/min
1 à 12 tr/min
18 mm
256 mm
up to 20 watches (1 tray)
13.5 Kg
360 x 235 mm
download the technical sheet