Enginered and made in Switzerland
The "Plarox mini" is a universal table heating plate with scratch resistant coating. 
It can be used for watchmaking, gluing, curing, drying, heating before hunting, etc...
Mini plate for drying components and movements before casing.
Option of heating up watches prior to the condensation test.
Temperature adjustable by capacitive touch, accuracy ± 2.5°
Temperatures display by led.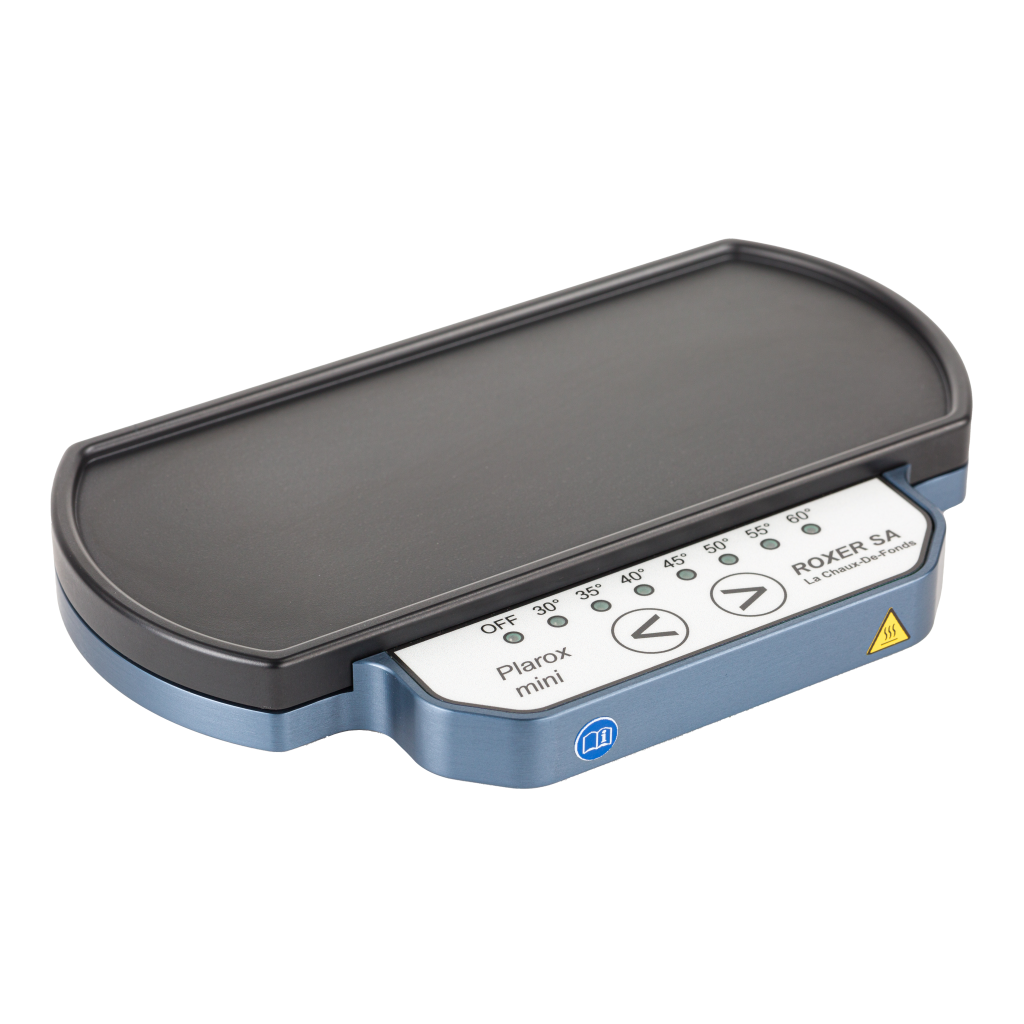 Supply voltage :
Power :
Heating temperature :
Capacity :
Weight :
Dimensions (l/p/h) :
15 VDC (External transformer)
60 W
30 to 60 °C
3 watches
550g
200 x 125 x 25 mm
download the technical sheet