Enginered and made in Switzerland
The PLAROX is used to heat watch cases in preparation for thermal shock. Each plate heats up according to the temperature instructions entered by the operator.
Plate for heating up watches prior to the condensation test
Temperature regulation.
Independent regulation of each plate.
Uniform temperature over the entire surface.
Swivel plate.
Can be mounted on a workbench or on AQUAPRESS PXX.
Touch-screen.
Weekly operating periods can be defined.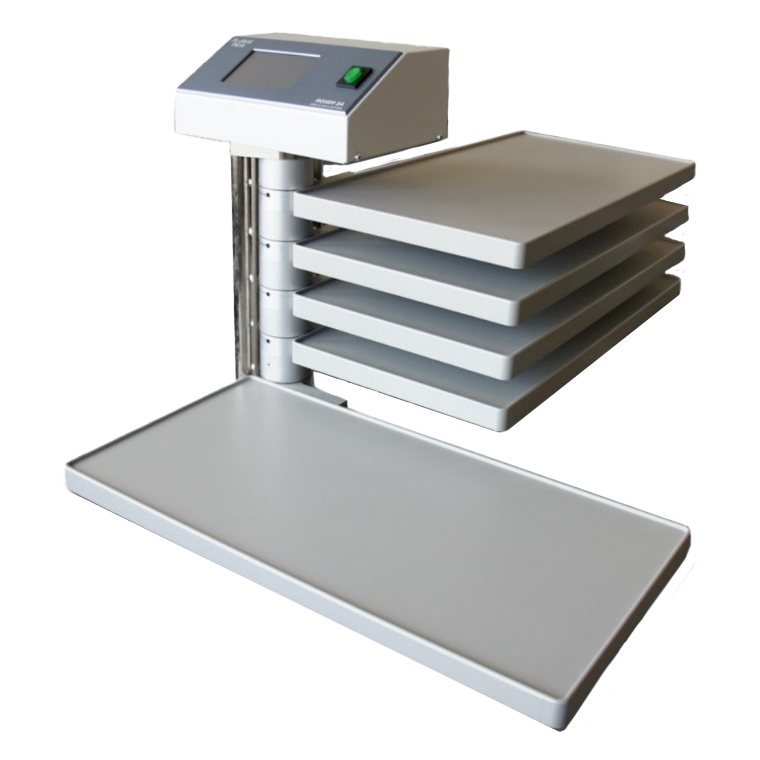 Supply voltage :
Power :
Heating temperature :
Capacity :
Weight :
Dimensions (l/p/h) :
110-230 V / 50-60 Hz
700 W
30 to 65°C
approx. 200 watches (10 trays)
32 Kg
560 x 430 x 525 mm
download the technical sheet