Enginered and made in Switzerland
The PVX electronic control is designed to be easily adapted to the AQUAVAC P15 or P25. It allows to replace manual actions and to program cycles of several stages. The transition time from one stage to another and the time of the stage itself are also programmable.
For AQUAVAC PV 15 and PV 25
(AQUAVAC not supplied with the PVX).
Cycle programming time.
18 test cycles, each with 10 stages.
Manual function for
pressurisation/vacuum creation.
Touch screen.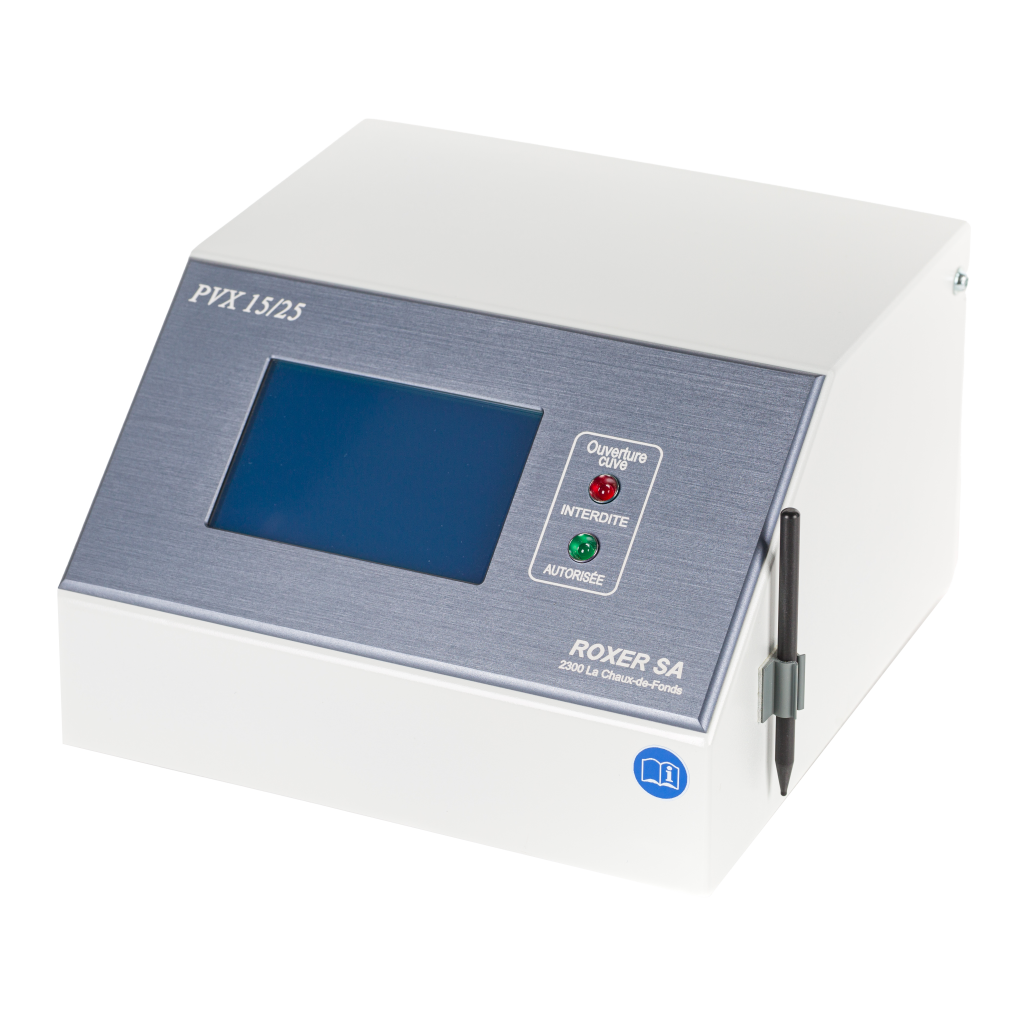 Supply voltage :
Power :
Languages :
Minimum pressure :
Maximum pressure :
Control range :
Weight :
Dimensions (l/p/h) :
110-230 V / 50-60 Hz
450 W
FR / EN / DE / IT / PT
5 bar
30 bar
-0.8 to 15 bar or -0.8 to 25 bar
4.7 Kg
225 x 225 x 235 mm
download the technical sheet