Machine for revaeling condensation
Enginered and made in Switzerland
The REVELATOR is a device allowing to replace advantageously the test of the "water drop", by the intermediary of cold touch with parameterizable temperature.
For revealing condensation on crystals.
The cold point setting can also reveal condensation on thick crystals.
Stability of hot and cold temperatures, ensuring test repeatability.
Heating plate as standard on REVELATOR R1.
Programmable temperature and time parameters.
Touch-screen.
Option : heating plate for REVELATOR R10.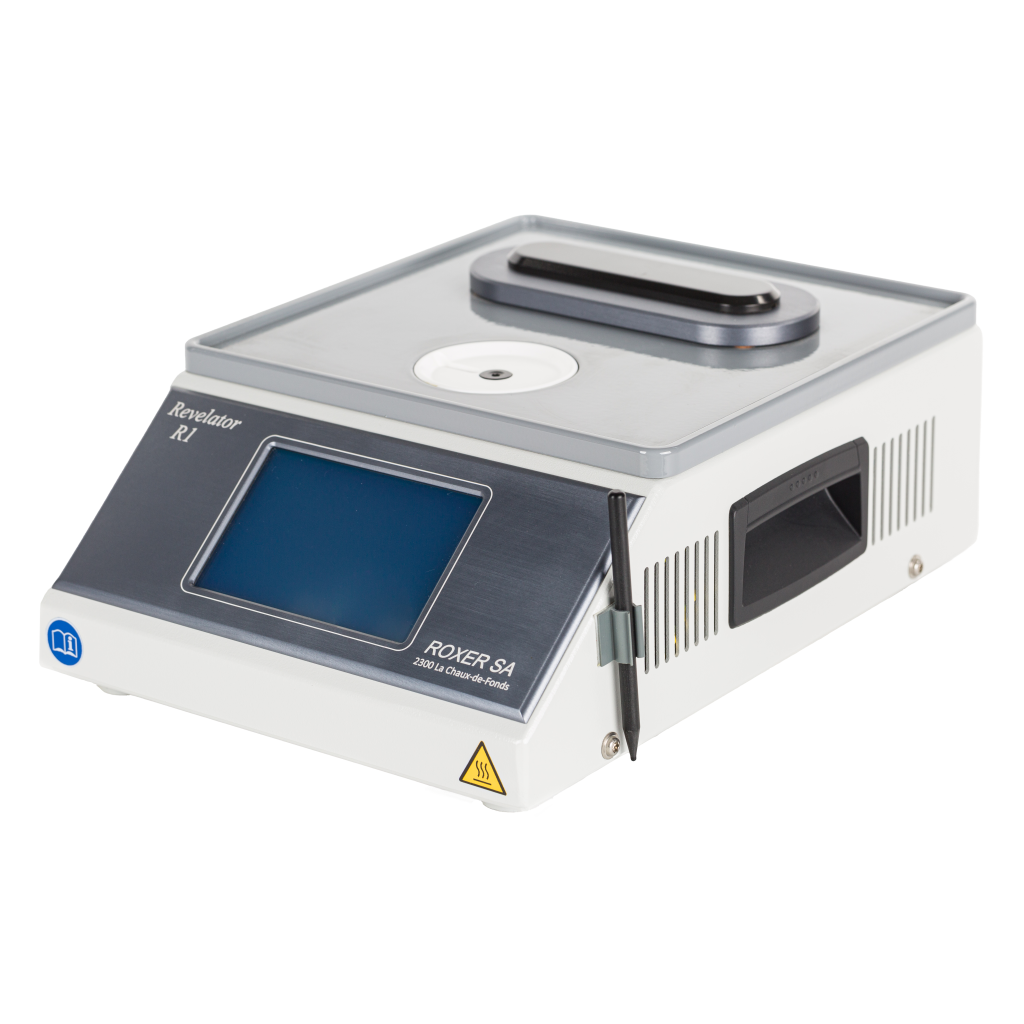 Supply voltage :
Power :
Heating temperature *
Capacity :
Weight :
Dimensions (l/p/h) :
* With heating plate
REVELATOR R1
110-230 V / 50-60 Hz
50 W
40 à 50°C
1 watch
4.5 Kg
220 x 310 x 115 mm
REVELATOR R10
110-230 V / 50-60 Hz
300W
*40 to 55°C
10 watches
18 Kg
500 x 550 x 140 mm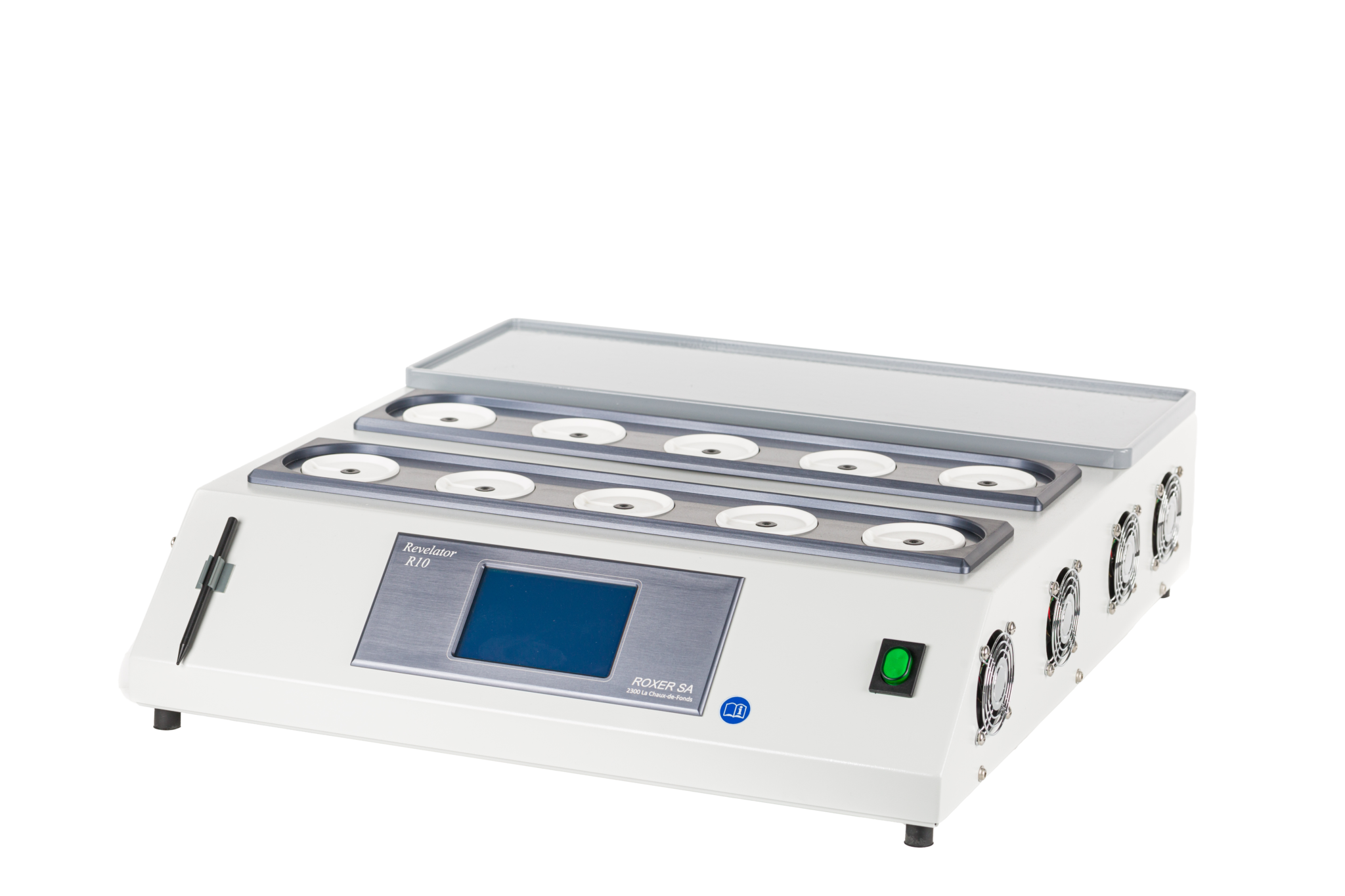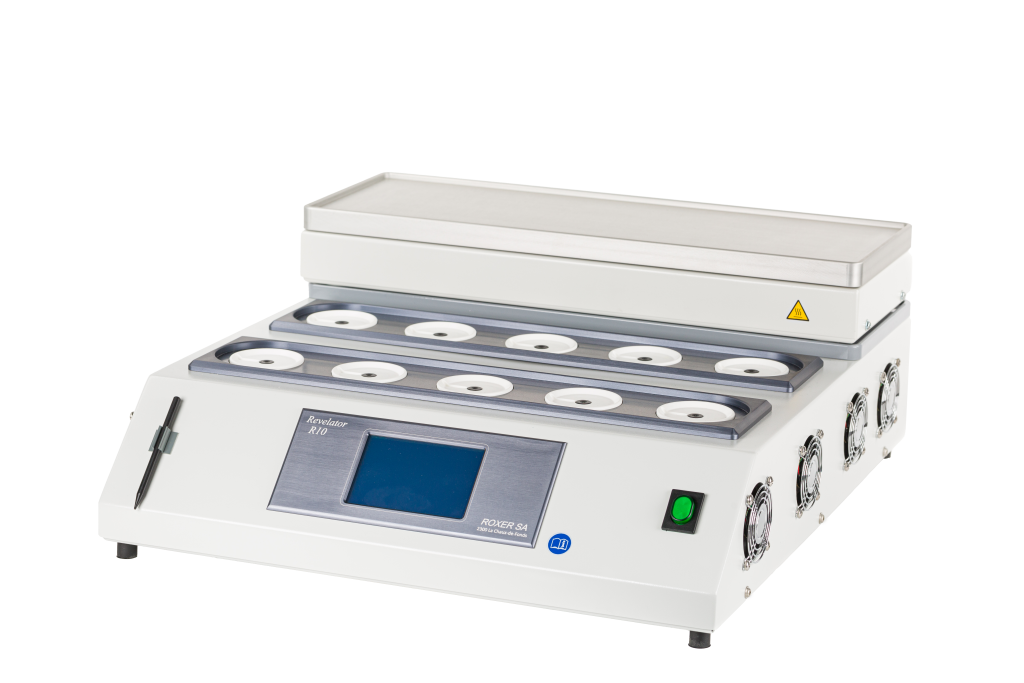 download the technical sheet