Water pressurisation machine
Enginered and made in Switzerland
The RXF500 is a machine for pressurising a batch of watches under water for a configurable time.
Pressure up to 500 bar (5000 metres).
Automatic tank draining and filling function.
Tank and water collection tray made from stainless steel.
Up to 18 programs can be stored.
Electrical plug-in only.
Touch screen.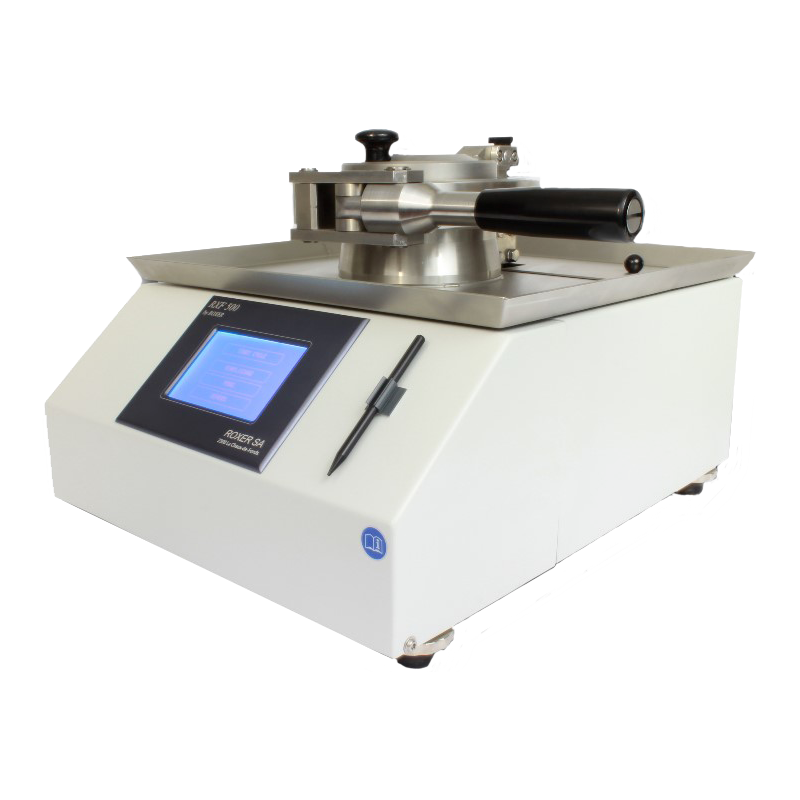 Supply voltage :
Power :
Pressure scale :
Capacity :
Tank internal Ø :
Tank internal height :
Weight :
Dimensions (l/p/h) :
110-230 V / 50-60 Hz
350 W
0 to 500 bar
1-2 watches
80 mm
65 mm
38 Kg
415 x 460 x 300 mm
download the technical sheet