Airtightness checking machine by volumetric comparison
Enginered and made in Switzerland

The Unirox is a precision measuring device for checking the airtightness of watches, using volumetric control technology.
It measures the air leakage in a watch case at a pressure between 0 and 10 bar, as well as in vacuum (-0,5 bar).
The advantage of this process is that it prevents the watch case, and therefore the movement, from coming into contact with potentially damaging water in the event of a leak.
Measurement by volumetric comparison of a watch case
Possibility to test a single watch without a reference. After Sales compatible !
No special toolage required
Dual print bucket lined with an anti-scratch coating (XS and L, S et M)
Color touch-screen
Minimized external dimensions. Easy handling
Standard cycle time between 1.5 to 4 minutes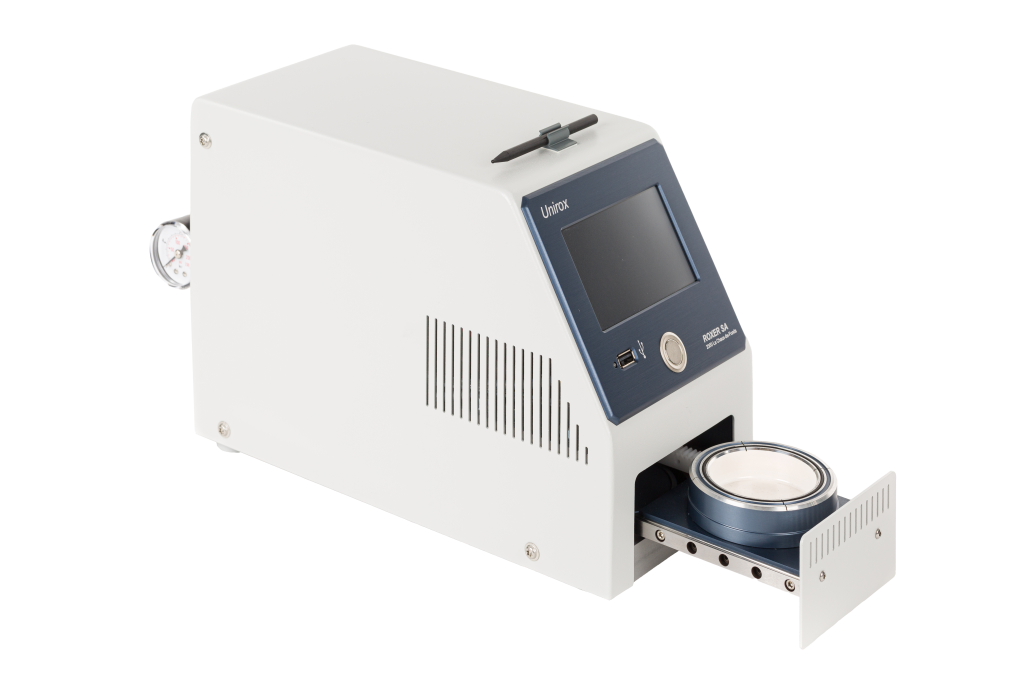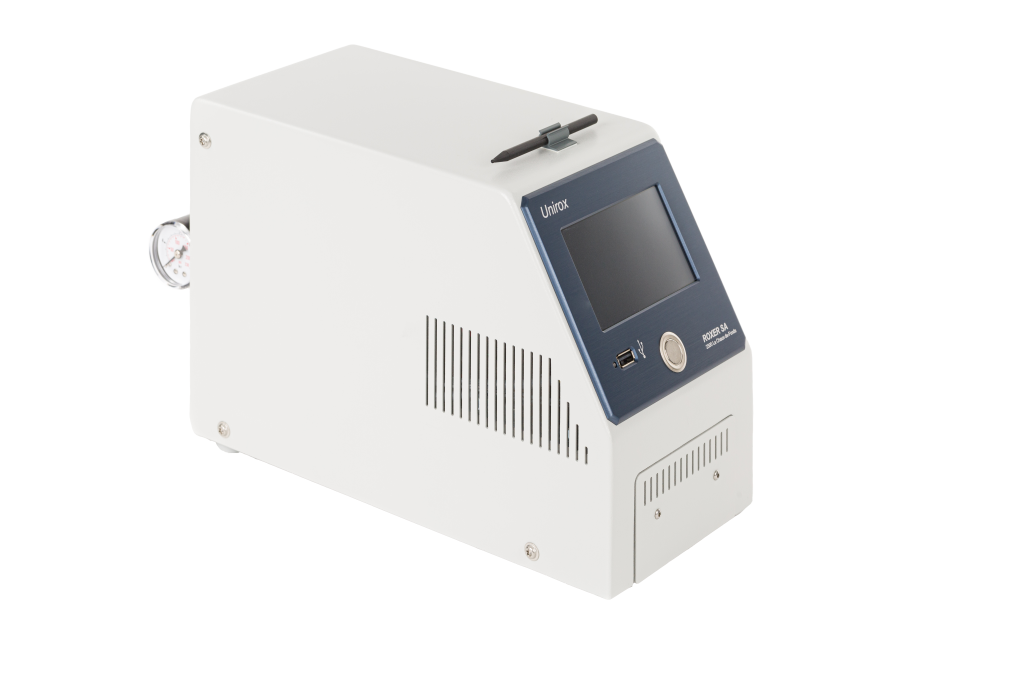 Intuitive menus in 5 languages
Many adjustable parameters
Simple and intuitive programming
Watch-specific or generic programmes
Watch volume learning function
Data exportable via USB stick
Supply voltage :
 
Power :
Min. input pressure :
Maximum inlet pressure :
Ambient humidity rate :
Ambient temperature :
Weight :
Dimensions closed device (l/d/h) :
Dimensions open device (l/d/h) :
110-230 V / 50-60 Hz
(External power supply, transformer 24 VDC / 1 A / 24 W)
140 W
5 bar
12 bar
between 30 and 60%
20 to 28°C
9 kg
150 x 365 x 220 mm
150 x 475 x 220 mm
download the technical sheet