Semi-automatic hand fitting machine
Enginered and made in Switzerland
The MAAI CN8 equipment makes it possible to position the gearing of the date movements at midnight and then to set up to 8 hands on this movement.
Several options are available: Quick lock, Datomat, Remote Datomat and Vision (sharing control).
Compact workbench machine.
Intuitive, ultra-precise and rapid.
Drives on 1 to 8 centred or off-centred hands.
Loaded concurrently.
Date change setting (Datomat).
Date skip in hidden time.
Independent movement holding spindle and tool bar.
Mechanical or vacuum hand pick-up.
Independent or simultaneous hand pick-up.
Easy driving height correction.
Driving-on assistance system.
Double start and electronic safety barrier.
Work area with adjustable backlighting.
Interface with touch-screen mounted on articulated arm.
Axis speed setting potentiometer, 1 to 100%.
Axis control pad.
Manual mode for setting the machine.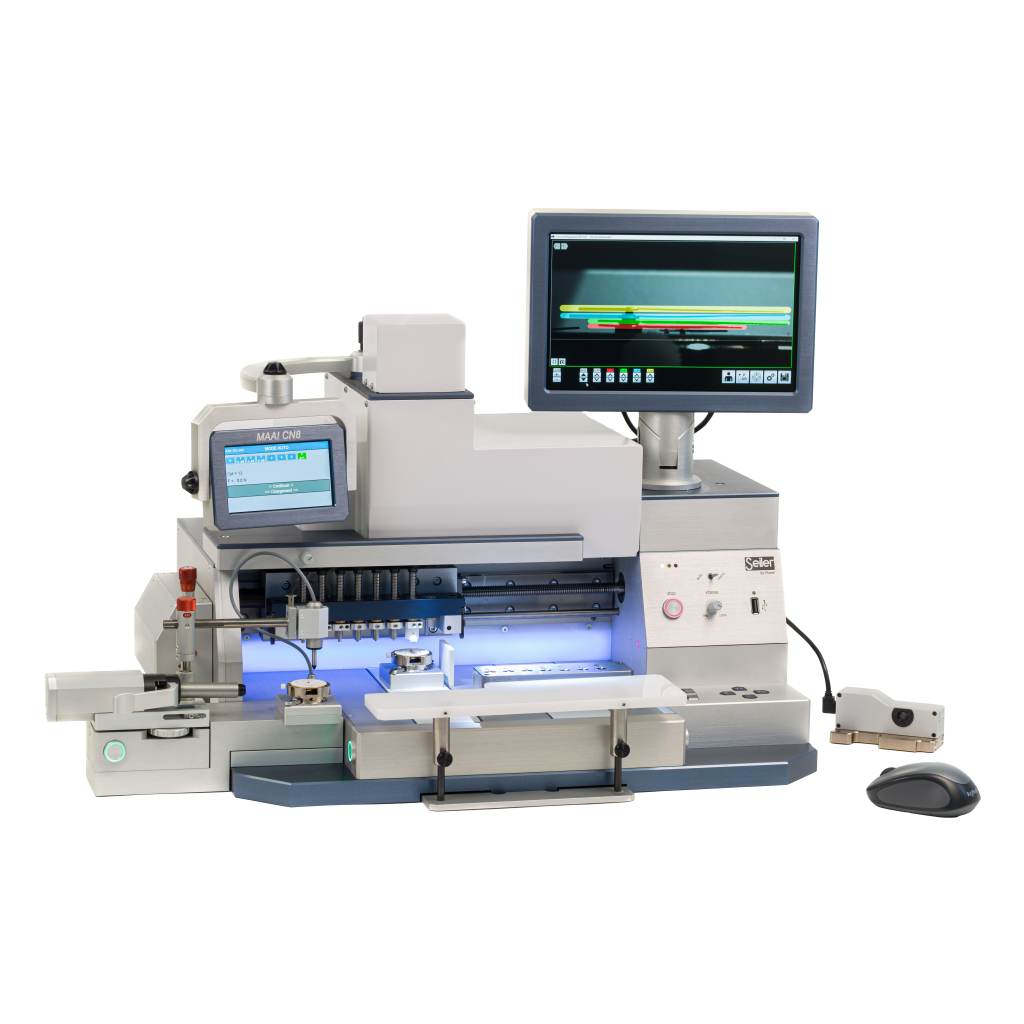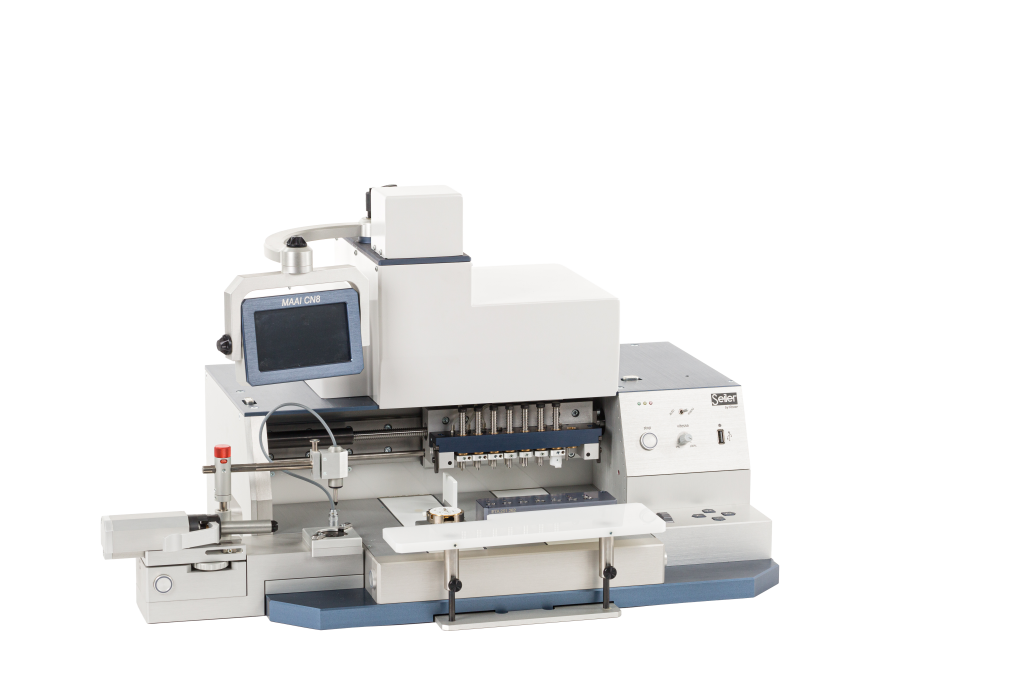 2 programming modes: by code line or programming.
Min. and max. driving force limit can be programmed for each hand.
Storage of hunting data.
Exporting hunting data.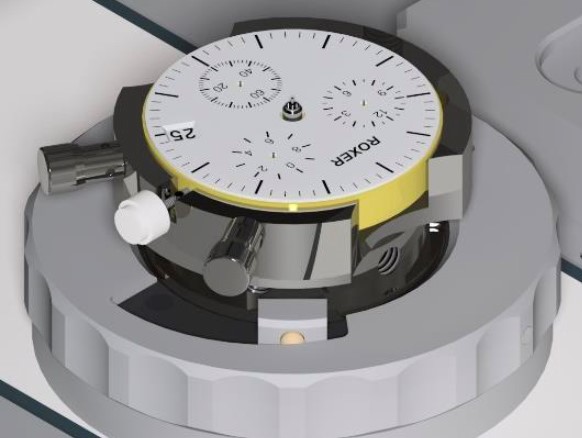 Allows the movement holder to be locked without tools (1/4 turn).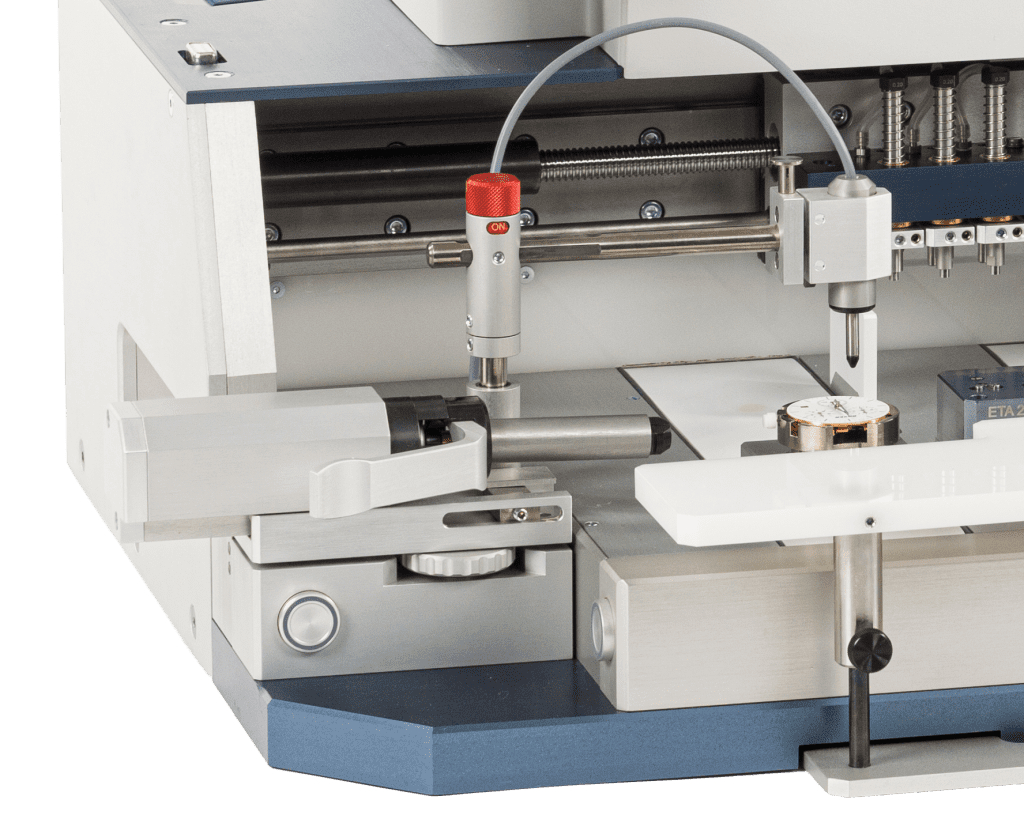 Absolute precision, obtained through the motor encoder.
Easy motor position setting and out-of-round correction.
"Teach In" setting assistance function.
Adjustable sensitivity, speed and rotation direction (40 to 280 rpm).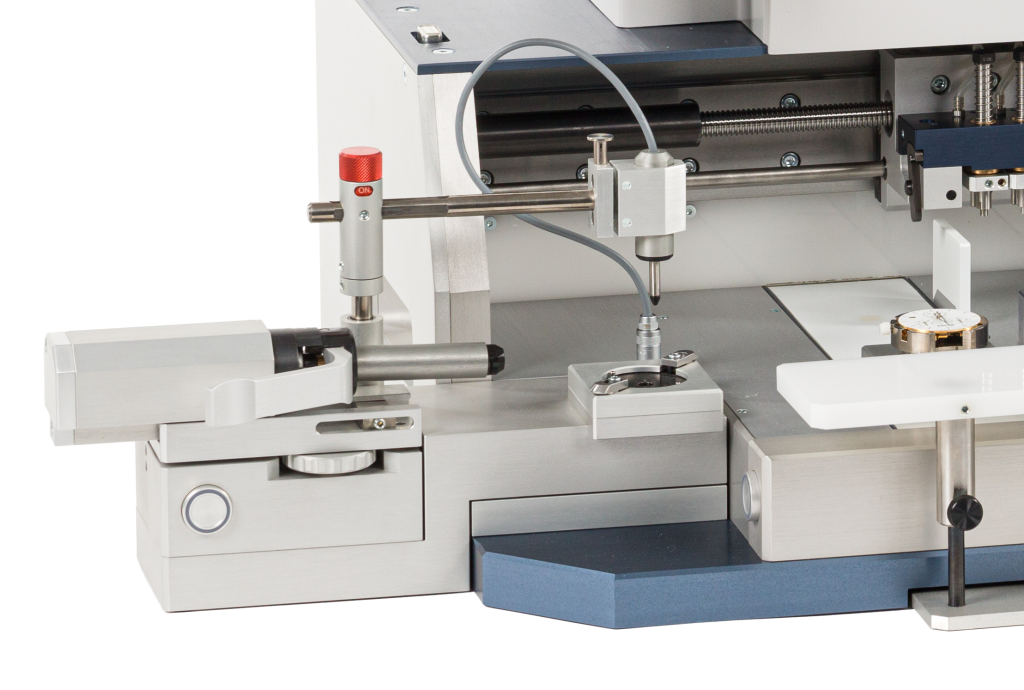 Allows date jumping in hidden time.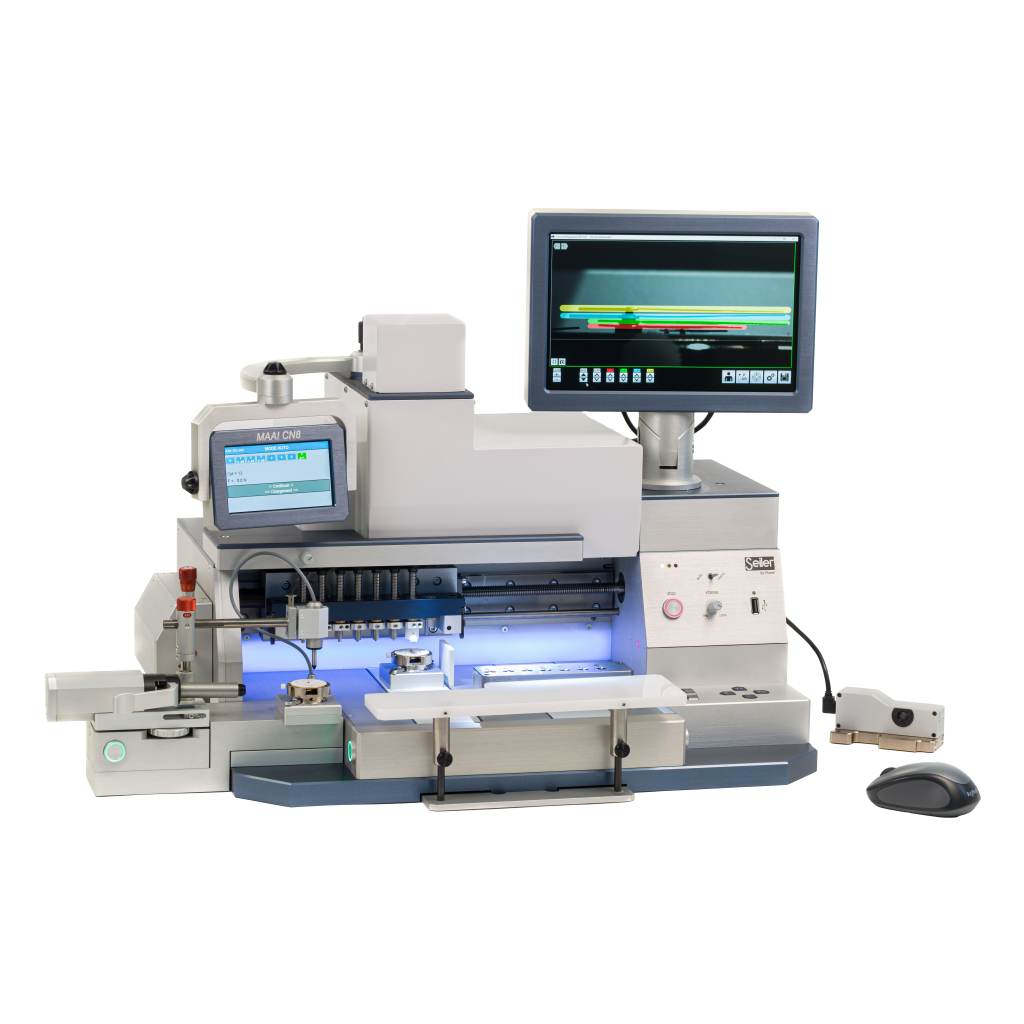 Adjustment assistance device and visual control device
High resolution camera for Y-axis split control.
Additional camera for X-axis adjustment support.
Full HD screen 10.1'' 1'920 x 1'080.
Control layers display configurable.
Indirect lighting to improve the display of the hand profile.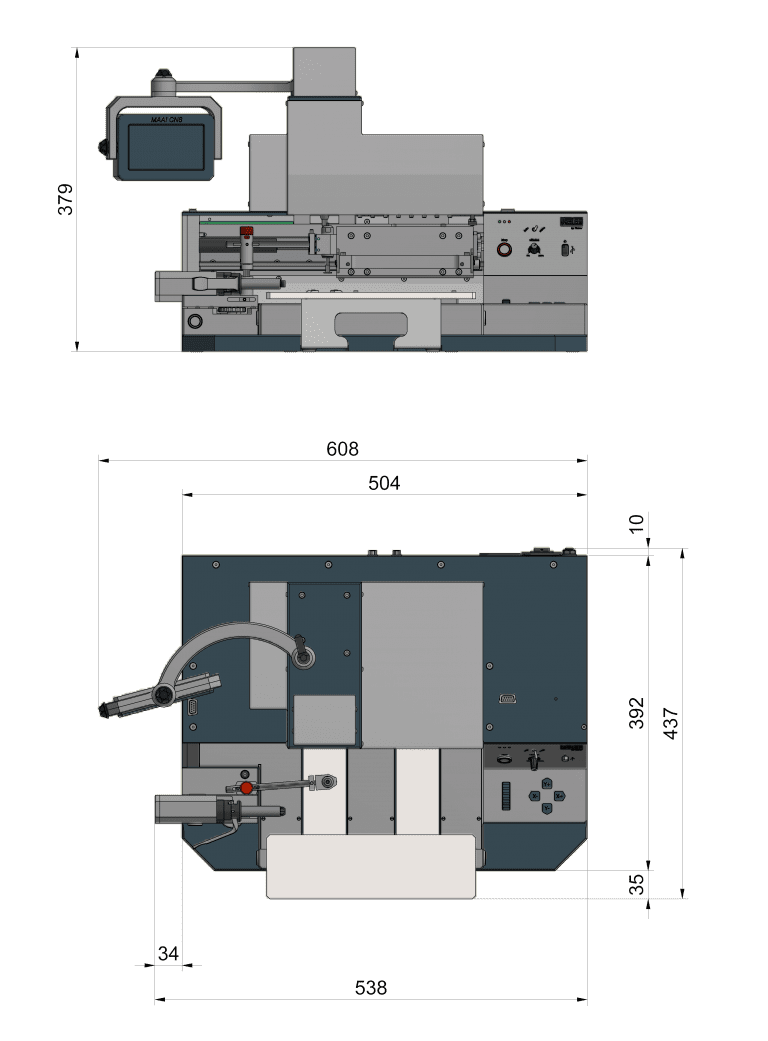 Basic element and configuration
Datomat for date change
Remote Datomat
Quick locking
Vision
Adjustment tool
Maintenance contract
Supply voltage :
Power :
Driving force :
Resolution of X, Y and Z axes :
Program and data transfer :
Complete tool changeover time :
Weight :
Dimensions (l/p/h) :
110-230 V / 50-60 Hz
500 W
0.1 to 200 N
±0.001 mm
USB 2.0
Less than a minute
26 Kg
505 x 395 x 380 mm
download the technical sheet