Enginered and made in Switzerland
For 1 or 2 work places.
Mobile equipment.
<50 dB silencer can be fitted under workbenches.
No servicing required.
Collection filter
Long service life.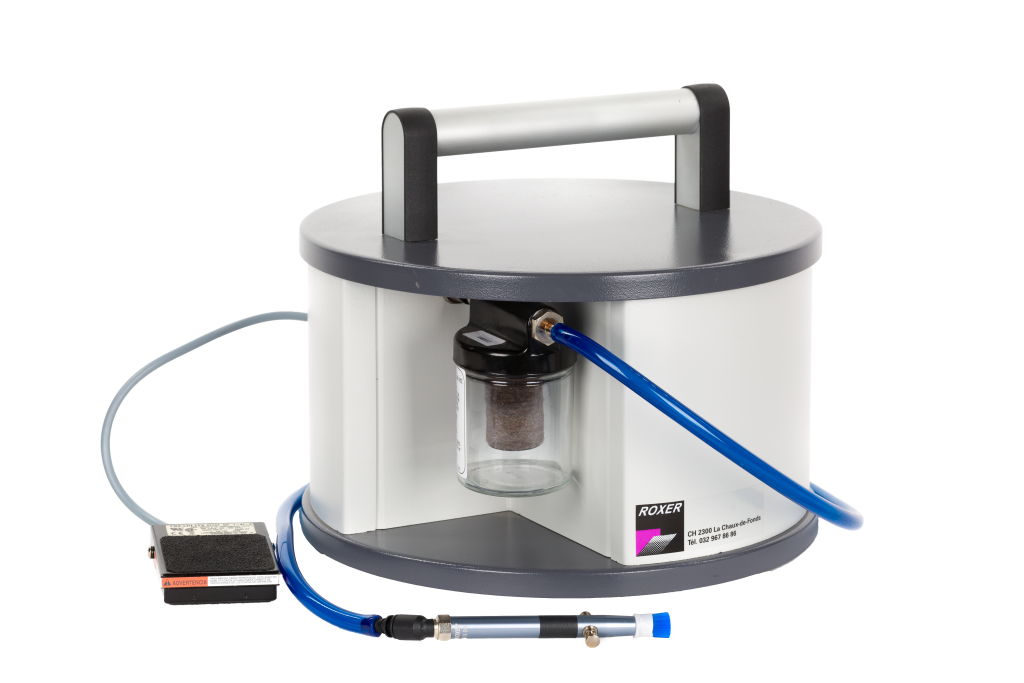 Optionally, a single work place kit comprising :
pencil holder RX3
1 pencil RX1
2 brushes RX 14
2 nylon brushes RX15
All components can also be obtained separately.
Supply voltage :
Power :
Vacuum pump :
Weight :
Dimensions (Ø/h) :
230 V / 50 Hz ou 110 V / 60Hz
210 W
4.1 m³/h
13.5 Kg
310 x 262 mm
download the technical sheet