RX 2 ON TANK OF 50 LITERS
Air pressure multiplier on tank of 50 liters
Enginered and made in Switzerland
Used to multiply the pressure of the network. The tank is useful for applications with high air flow for a certain period of time.
Multiplies the air pressure by 2, maximum 16 bars (for the tank).
Air tank of 50 liters under pressure.
Easy to use, on wheels to facilitate movement.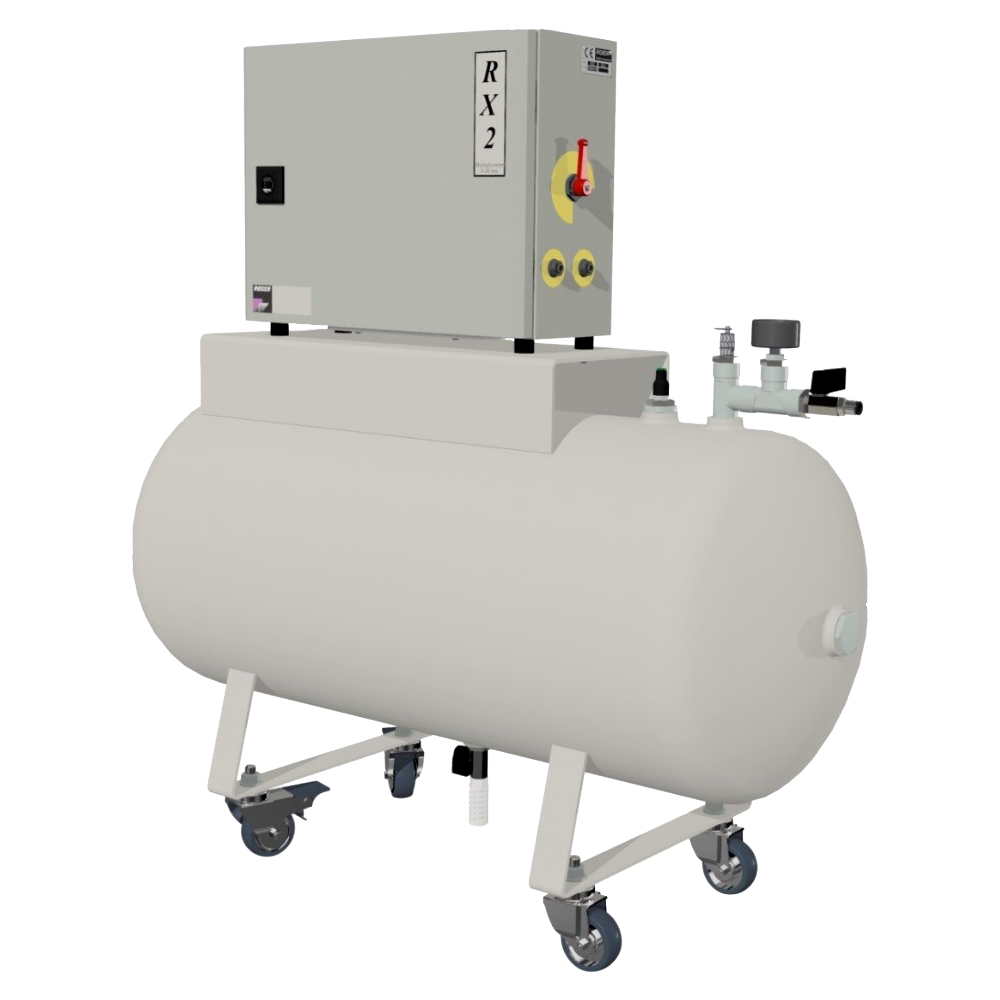 Maximum inlet pressure :
Maximum outlet pressure :
Adjustable outlet pressure :
Average flow at 5 bars :
Tank capacity :
Pressure rise, empty :
Connector :
Temperature of use :
Weight :
Dimensions (l/p/h):
10 bar
16 bar (maximum 16 bar for the tank).
No (only the inlet pressure is adjustable)
230 liters / minute
50 liters
< 8 minutes
fast, hose Ø6mm
+ 2°C to + 40°C
< 50 Kg
890 x 360 x 860 mm
download the technical sheet