Machine for cutting winding stems and screwing in crowns
Enginered and made in Switzerland
The TigeMaster 4 (or TM4) is a machine for assembling watch winding rods.
It cuts the rods and then screws and glues the crowns.
Robust and reliable.
Loading of crowns in hidden time.
Calculation of total number of pieces and number of pieces per hour.
Pneumatic opening of winding stem and crown clamps.
Cutting speed adjustable from 10 to 200 %.
Automatic wheel wear compensation.
2 work cycles: stepped or automatic.
Highly flexible (with or without screwing, gluing, cutting, etc.).
Dust suction system (very quiet).
RS-232 output.
Option :

Colmaster CM1 gluing device
Lasermaster LM1 control laser
CVLT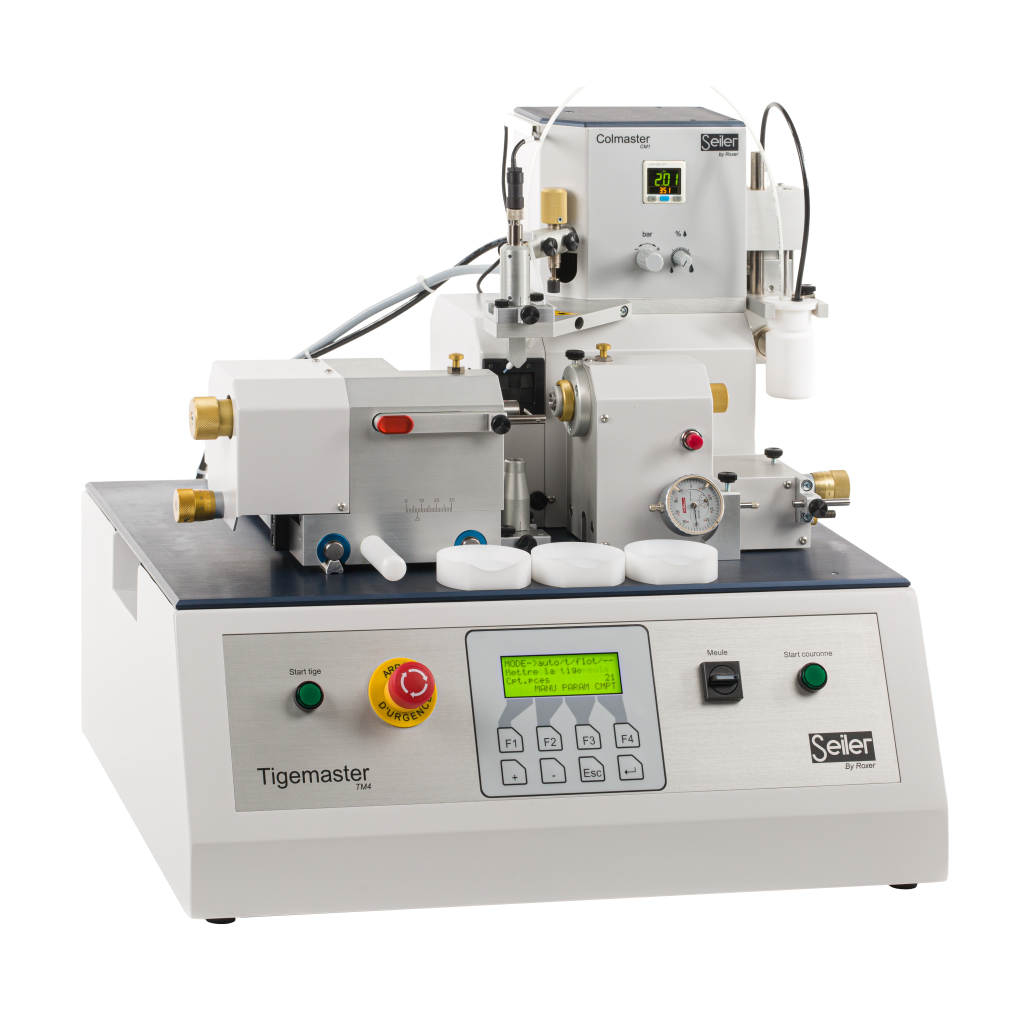 Supply voltage :
Power :
Min. input pressure :
Resolution :
Languages :
Weight :
Dimensions (l/p/h) :
110-230 V / 50-60 Hz
350 W
5 bar
± 0.01 mm
FR / GB / DE / IT
34 Kg
491 x 521 x 335 mm
*Accessories: Colmaster CM1 / Lasermaster LM1.
*Winding stem and crown clamps sold separately.
Colmaster CM1 (Gluing device)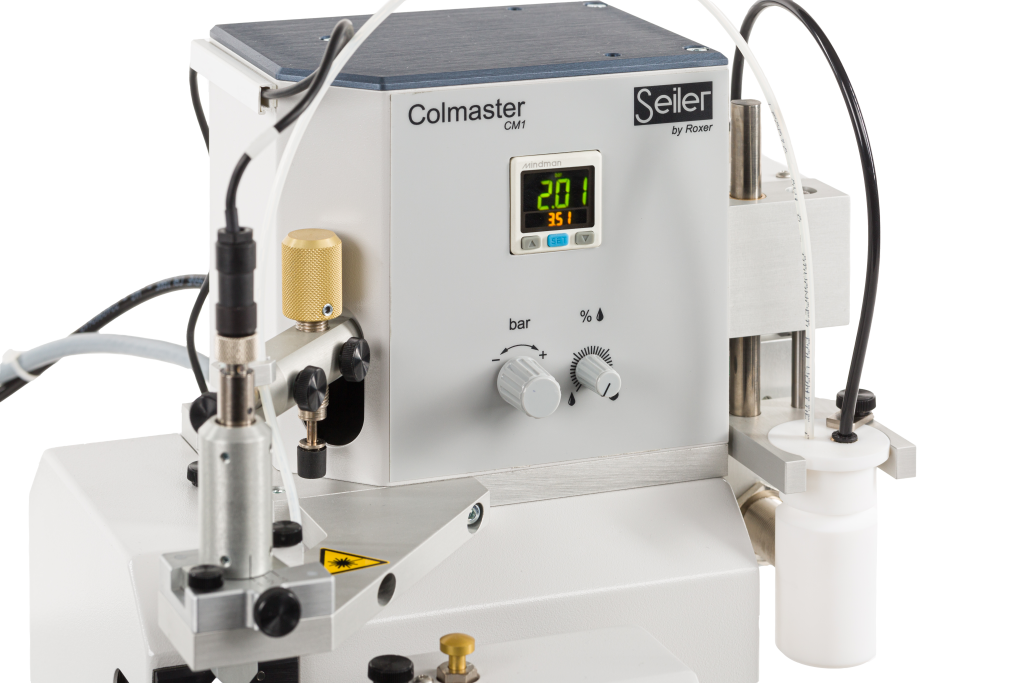 Controlled by TIGEMASTER TM4
Automatic glue level correction
Glue laying pressure and time adjustable
Long-lasting anti-drying system
Weight : 3Kg
Dimensions (l/d/h) : 240 x 150 x 250 mm
LASERMASTER LM1 (Dispositif de détection laser)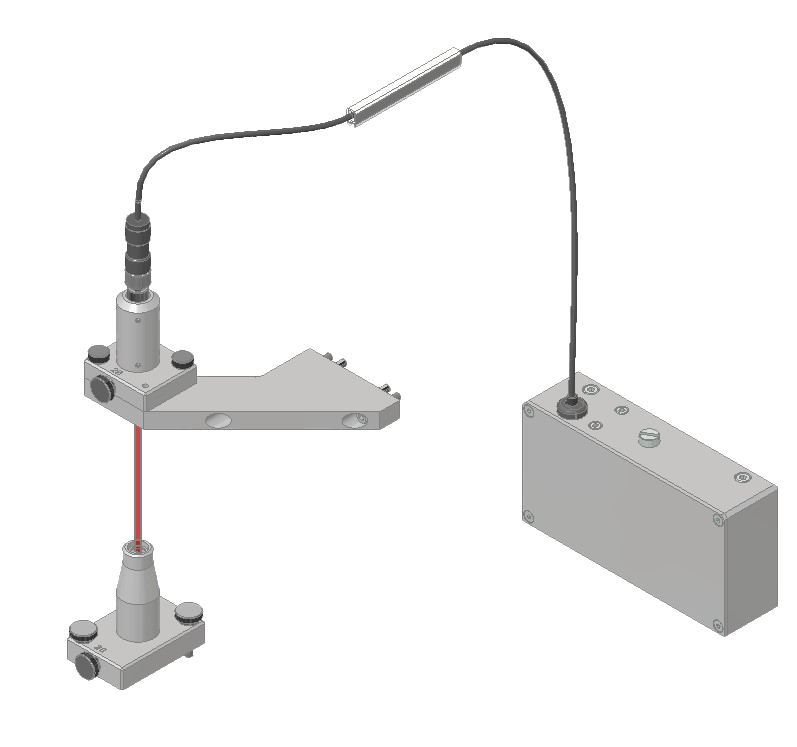 Crown front face detection
Avoids the need for systematic checks
Weight : 0.253Kg
Dimensions (l/d/h) : 116 x 106 x 281 mm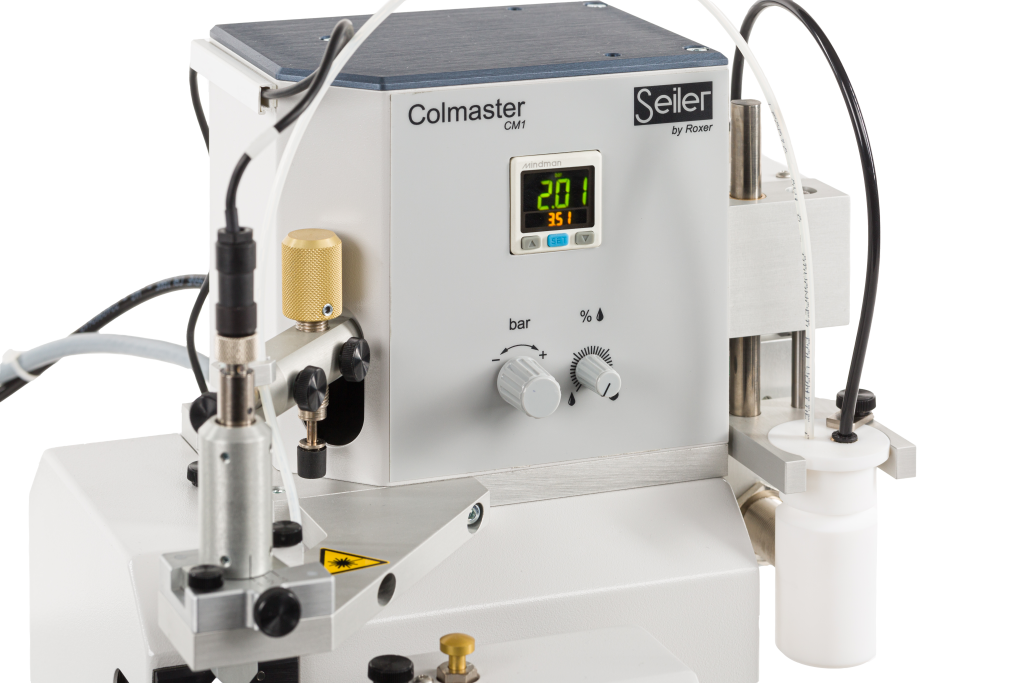 Digital comparator to display the length of the rod and facilitate adjustment
download the technical sheet